Each month we feature a dog from our Instagram feed and create a sticker of them!
All stickers are illustrated by our friend, Zummi! She is located in the Netherlands, and when she's not creating fun pop-art she enjoys painting and traveling. If you'd like to reach out to Zummi to have her create art of your own pets, you can do so here!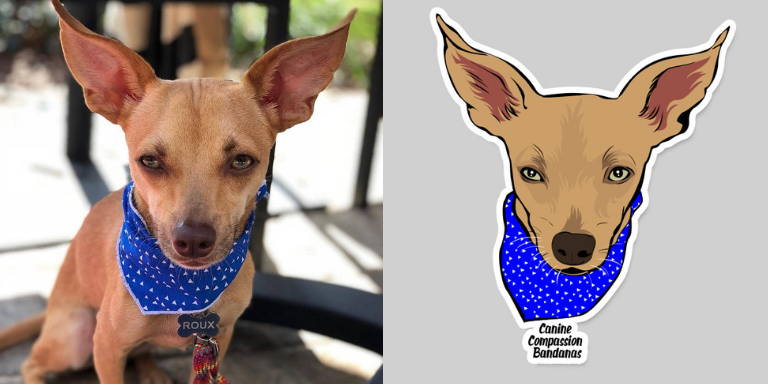 December 2018
Meet Roux! Roux was adopted from PAWS Atlanta by his mama, Beth. Roux loves cheese, snuggles, and making friends at doggie daycare! Some people mistake Roux for a girl, but don't be fooled...this flirt is a ladies man!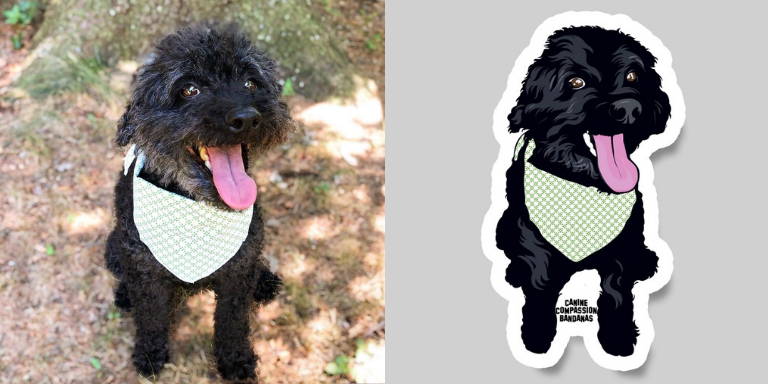 November 2018
Meet Kirby! Kirby was adopted from a rescue in Florida by his mama, Amanda. Since then Kirby has been on the go moving around the country! Kirby loves his KONG squeaker balls, going to daycare and the beach, and being the mascot for his mom's softball team!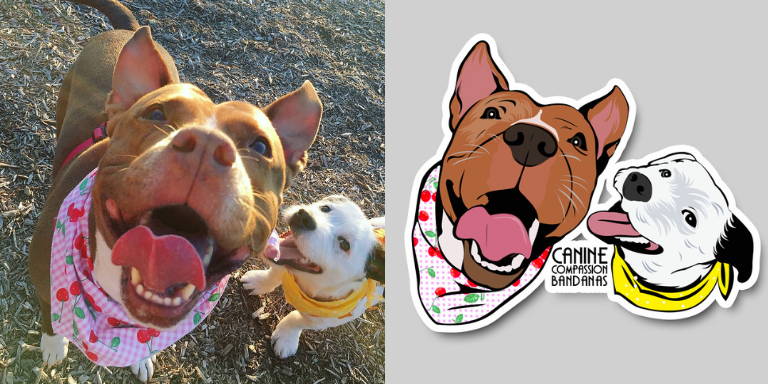 October 2018
Meet Eva and Ace! Ace was adopted from New York Bully Crew by his mama, Devon. Unfortunately Ace has an angular limb deformative that requires corrective surgery. You can learn more about Ace's journey by clicking here.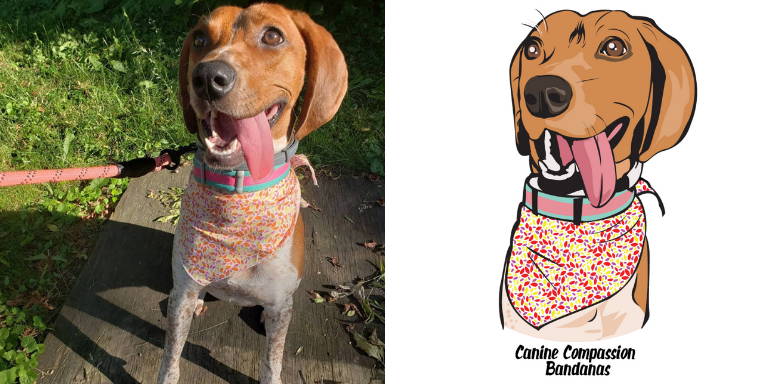 August 2018
Meet Jojo! Jojo was adopted from the Wisconsin Humane Society's Ozaukee Campus. She loves going on tons of walks, playing with her other puppy friends, and cuddling with her parents. Jojo's favorite activities are chasing squirrels and going on boat rides, but she gets just as excited for nap time as she does for an adventure!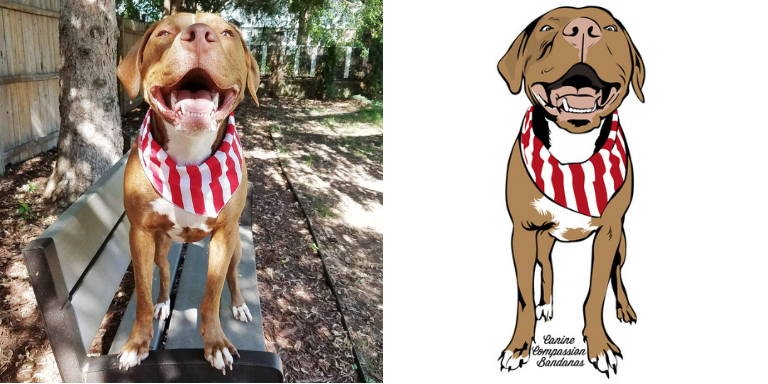 July 2018
Meet Comrade! Comrade was adopted from the Wisconsin Humane Society's Milwaukee Campus. He's very talkative and loves to chirp at squirrels. Comrade doesn't have an Instagram account, but he still loves to model his CC Bandanas!
Do you want your dog to be our next sticker?
All you have to do is post a picture on Instagram of your dog wearing their CC Bandana, and be sure that you TAG US! @ccbandanas
The images that make the best stickers are high resolution, well-lit, include a dog with an expressive face, and do not have the dog or bandana too obscured by collars, leashes, or harnesses.
Every month we send a private message to a dog owner whose dog has made it onto our Instagram feed and we ask them if they would like their dog to be our next monthly sticker. We often choose photos that were posted a while back, sometimes even months earlier, so don't get discouraged if you're not picked right away!